A training center specialized in knowledge and techniques required by the company as well as business development and entrepreneurship projects in synchronous or asynchronous formats.
"We are a state-of-the-art consulting and business coach office, which collaborates with the design of projects in the company and institution, simultaneously developing the hard skills of its collaborators."
ESNEIN (School of International Business) is a school founded by professors with more than 30 years of experience in teaching and business consulting.
We are a school specialized in designing courses according to the needs of private companies and public institutions.
We provide business consulting in different specialized and technical fields of private and public companies.
It is made up of teachers and consultants with many years of work and academic experience, who have the school's mission of contributing to professional training in specialized areas of interest to private companies and public institutions.
◦The technological disruption that was evident and that COVID 19 accelerated, made it possible for this organization to be born as a state-of-the-art alternative.
◦ Consulting evolved towards the development of digital models in companies and organizations, but above all, towards the development of collaborators, providing not only knowledge in a particular field, but more importantly, teaching how to apply the acquired knowledge in the company.
◦Traditionally, the company pays for courses, expecting the student to apply what he or she has learned, but the learning-by-doing binomial (STEAM methodology) was not integrated.
Become a leading online business school in Ibero-America, providing business consulting, coaching, and training in hard skills.
We support companies and public institutions in the technical-professional development of their employees, as well as business consulting.
ESNEIN uses an LMS (Learning Management System) platform, which offers a complete experience of digital courses and business consulting both synchronous and asynchronous.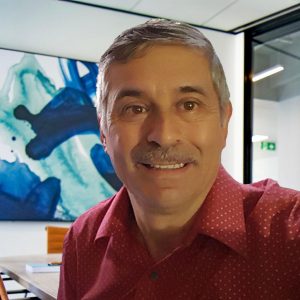 Expert in finance, banking, strategic planning and project management, with master's and doctoral degrees. Work experience with more than 30 years in private and state banking and financial institutions.
More than 15 years as a consultant in different private companies and different economic activities, mainly in small and medium-sized companies.
As a teacher, he has more than 30 years of experience both in university administration and as a teacher in undergraduate and master's degree courses, in addition to training companies and public institutions.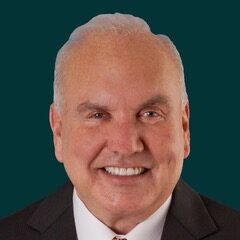 W. Edward Dean is a tax attorney in San Francisco. He protects wealth through estate, business and charitable tax planning. Mr. Dean received a B.A., magna cum laude, Phi Beta Kappa, from Dartmouth College, an M.B.A. from the Amos Tuck School of Management and Finance at Dartmouth College, a J.D. from the University of Virginia, and an LL.M. in Taxation from New York University. He is a former editor of the Virginia Law Review, the Virginia Journal of International Law, and the Tax Law Review. Mr. Dean is a California Bar Association-certified tax specialist, a member of the San Francisco Estate Planning Council,
and a member of the Northern California Planned Giving Committee.
Mr. Dean is a cofounder, author, teacher, and member of WealthCounsel, LLC, which provides legal education supported by practice management and drafting systems for more than 5,000 estate planning, business, and tax attorneys nationwide. He teaches courses on income tax strategies, estate planning, and charitable tax planning concepts for attorneys, accountants, and financial professionals.
Has a law degree with an speciality in international law by UDLAP-Universidad de las Américas, Puebla. General Counsel for PlanetUp startup based in San Fransisco, CA. in development of green projects.
Mr. Bazant Fabre, specialist in Psychoeducation from Voz Pro Salud Mental with the course Land at Sight, specialised in psychiatric diagnosis and it´s development into healing and understanding psychosocial disability that he teaches to the present time. He has a certification in Family-to-Family from NAMI National Alliance on Mental Illness.
He currently leads for Voz Pro Salud Mental Challenge Group a Human Development with Psychoeducation workshop for patients with mental health diagnosis. He has given a panel in bipolar disorder at the Instituto Nacional de Psiquiatría Ramón de la Fuente Muñiz as radio interviews on mental health in Grupo Radio Centro in Mexico City.
Through self-study for many years he discovered his true calling, passion, and purpose in understanding his own context of holistic development being also an expert for experience on mental health reason for which he was invited to give his testimony on bipolar disorder with the objective of making society more conscious, less stigmatizing and fight discrimination for the platform https://www.yotambien.mx/opinion/por-que-yo/ Along with the search for his own answers, he began to help other human beings with their own process of growth and understanding.
Information Systems Engineer from the National University of Costa Rica, with experience as a consultant in the development of technological solutions for public and private institutions. He has worked as a trainer and in charge of the information technology department. He is proficient in web programming languages, object oriented and structured. Administration of LMS (learning management system) and CMS (content management systems) platforms.
Expert Industrial Production Engineer from Tecnológico de Costa Rica, Master's degree in Business Administration with an emphasis in Marketing and General Management. Certified as an ISO 9001 and ISO 14001 Internal Auditor and with seven years of teaching experience and more than 10 years as a business consultant.
Industrial Design Engineer from Tecnológico de Costa Rica and Master in International Management and Leadership from the Vorarlberg School of Applied Sciences (FHV), Austria. She has more than 5 years of experience in branding and digital product design consulting.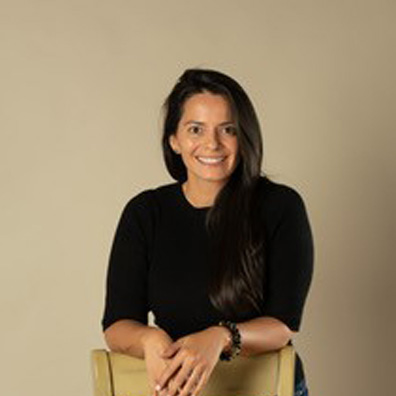 Carolina Cambronero Zamora
Degree in Pharmacy from the Universidad Iberoamericana, Master's degree in business administration with emphasis in marketing and sales, with more than 10 years in different areas of the pharmaceutical industry.
Bach. Business Administrator with an emphasis in banking and finance. Master in Digital Marketing, with work experience in banking and community development, an entrepreneur at heart, personal branding consultant, with experience as a consultant for small and medium enterprises, lecturer for Universidad Latina, Tecnológico de Costa Rica and Fidelitas in Digital Marketing, Certified in Design Thinking, Design, and production of events and owner of the Agency Conecta, Talulla and Leviteit Mexico.
Master in Notary and Registry Law. Lawyer and notary, member of the Bar Association since 2008. Founding partner of the law firm Peraza & Gamboa. Legal advisor for different companies mainly in civil and commercial matters.
Litigation lawyer with extensive experience in civil, commercial, labor and family law.
Lecturer in different Universities with 10 years of experience, in different courses of Notarial and Registry Law, for the Universities Latina, Fidélitas, U LaSalle.
Ph.D. in Business Sciences and expert in Industrial Engineering and Computer Systems. Certified as Internal Quality Auditor ISO 9001, Supply Chain Management, Project Management Professional, Green Belt in Six Sigma.
Specialization in Administrative Contracting, Life and Executive Coach, and with training in Neurolinguistic Programming in Leadership.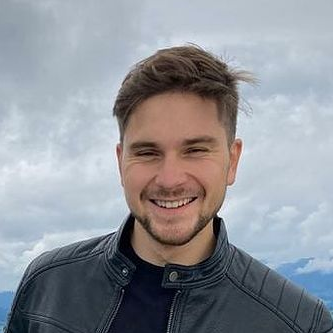 Automotive Engineer graduated from Hogeschool van Arnhem en Nijmegen (HAN), Netherlands. With work and consulting experience in companies Mitsubishi, Hirschmann Automotive, and Applus+ IDIADA.
Bachelor of Business Administration with a Master's degree in International Management and Leadership from the Vorarlberg University of Applied Sciences (FHV), Austria.
Experience with more than 5 years in various industries as well as in tourism, art galleries, and medical devices.
Expert in Economics and Project Management. Master in Finance with experience as a consultant for national and international companies in economic, financial, and project issues.
University professor in various economics courses. He has more than 10 years of experience as a business consultant.